I am truly excited about poetry and love empowering others to write. I will help you find and develop your poetic voice, a voice that is new, distinct and totally unique to you. You are a key member of the poetry family – come and take your place.
My poetry workshops are fun, stimulating and creative. As an English specialist and teacher with over two decades of experience teaching internationally (Finland) and the UK (England and Wales), I know just how to help you excel and push your writing to the next level. My classes are stress-free, enjoyable and will really motivate you, the poet, to achieve new heights within your writing.
By embracing technology, you can enjoy my workshop from the comfort of your own home, or even your own bed! And there is no need to travel – I come to you via Zoom.
If you prefer to meet 'in the flesh' then you can join me later in the year at one of my soon to be announced workshops held at designated venues.
When we write we bare our soul, which is such a brave thing to do. But there is no need to fear this, I am here to help and support you to write your first poem, edit your work and get your poetry published.
Writing poetry has so many benefits and many people find writing to be healing, especially after a major life event. Be like Anne Lister and use writing as your form of release. Anne often said that putting thoughts on paper gave her clarity and peace of mind. After all, if thoughts are on the page, they aren't in your head.
I love writing poetry and facilitating poetry workshops. My workshops are fuelled by excitement for the word, enthusiasm for poetry, all mixed in with a huge dollop of knowledge about Anne Lister and co.
Come and join me for a journey that will be enlightening, exciting and thoroughly enjoyable.
Book Now
Anne Lister Poetry Workshops Series 3
Welcome to Series 3 of Anne Lister workshops where we head to the winter of 1831/2. Anne is in Hastings with Vere Hobart. This is followed by 5 workshops looking at Anne Lister and Ann Walker's life together. Key events have been selected, each one a turning point, a real focus in their life and relationship together. In 1840 Anne left this world. Let Anne live on in writing, in your writing.
Each workshop is accompanied by a Poetic Technique goodie bag where we focus on a specific technique to really inspire and drive your writing forward. And whether you're a published poet or just putting pen to paper, these workshops are for you.
If you've missed Series 1 and 2, don't worry. Anne Lister Series 1 workshops and Anne Lister Series 2 workshops focusing on the whole story of Anne's life and her lovers will be revisited – with exciting changes and tweaks.
Learn More
Times: 17.00 – 19.00 hrs BST Sunday / 19.00 – 21.00 hrs BST Wednesday
Venue: ONLINE Zoom
Ticket: £20 £10 £5 (Sliding scale)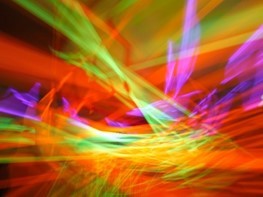 Available Workshops: (Click to learn more)
Anne Lister Poetry Workshops In Conjunction With Shibden Hall
If you are slightly in love, or even obsessed, with Anne Lister, and want to know more about this inspiring woman, come to her home town, tread in her steps and write. Spill it out onto the page, just as Anne did…
Learn More
Time: 10.30 – 15.00 hrs BST (Sunday/Tuesday)
Venue: Banfield Museum Halifax Link Gallery, Halifax
Ticket: £15 (£12.50 concessions)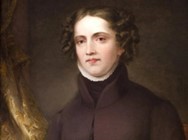 Workshop dates to be announced soon